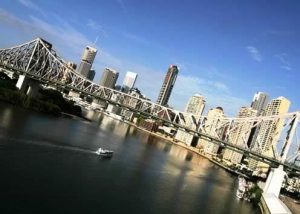 Public liability is one of the most important forms of insurance available for businesses located in Brisbane.
If you're running a business in Brisbane, you will know that you face a range of risks which can affect your business every day.
Depending on the type of business you run, public liability insurance in Brisbane can help you in various ways by covering various risks.
In this article we'll take a look at some of the benefits of public liability insurance in Brisbane.
Public Liability Explained
You can find out more about public liability elsewhere on this website, but essentially it is designed to protect you against the financial consequences of things going wrong which affect other people.
More specifically, the policy protects your business if it causes property damage or personal injury to another person as a result of its activities.
Whilst the coverage offered by most public liability policies is very similar, it is still important to refer to the Product Disclosure Statement (PDS) to check for exactly what is covered and whether or not it is appropriate for your business.
Retail Businesses
Virtually all retail businesses in Brisbane can benefit from public liability insurance.  Shopkeepers and retailer are all too familiar with slip and fall claims, and this is one area where public liability can help.
Public liability isn't the only form of insurance that retail businesses need, but it certainly one of the most important when you consider the types of risks which these businesses face.
Tradespeople
The global financial crisis (GFC) has certainly slowed down construction here in Brisbane and elsewhere in Queensland, however there is still plenty of construction work going on.
Tradesmen are major users of public liability insurance, and in Qld there are certain requirements in place.  For example Qld electrical contractors must ensure they have a special form or broadform liability cover in order to maintain their licence.
There are other forms of cover needed by tradies, but tradesman public liability insurance is certainly one of the most commonly required forms of insurance.
Insurance Quotes
To obtain a quote on public liability cover you can contact a local insurance broker or go direct to an insurance company.
Most businesses in Brisbane still prefer to use an insurance broker for their business insurance needs.  The benefit of using a broker is that you can rely on their knowledge and expertise to ensure you're getting a suitable policy for your needs.
For more information about public liability insurance in Brisbane please contact your insurance broker.