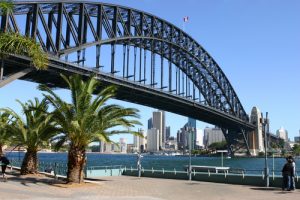 Do you run a business in NSW?  Do you need a quote on your public liability insurance?  We can help!
Public liability is important for all NSW businesses, and in many cases it will actually be mandatory.
There are plenty of different ways to get a quote on your insurance, and here at Public Liability Insurance NSW we are here to help you find out what you need to know.
Public Liability NSW
Regardless of whether your business in located in central Sydney or out west in Broken Hill, you may need to have public liability insurance to protect yourself and your business.
Although it's obviously important to get the right cover to suit your business needs, it's also important to find a policy which provides a good value and a competitive premium.
There are a couple of ways you can find quotes on your public liability insurance NSW.  The easiest way is to use an insurance broker.
NSW Insurance Brokers
New South Wales is home to plenty of insurance brokers who specialise in public liability insurance.
A broker will be able to provide you with quotes and information on your public liability, and can help you to choose the quote which offers to best value for your business.
In order to provide you with quotes, your insurance broker will need to know some information about your business.  Generally this will include the type of work which you do, as well as the turnover of your business and the number of workers you employ.
Once the broker has this information, they will obtain quotes from the public liability insurance companies who offer cover in NSW, and will then be able to report back to you on which options may be best for your business.
More Info for NSW Business Owners
For more information please speak with your broker, or if you don't already have one, get in touch with the team at Public Liability Insurance Australia who may be able to assist you in locating a suitable broker either based in or servicing NSW.