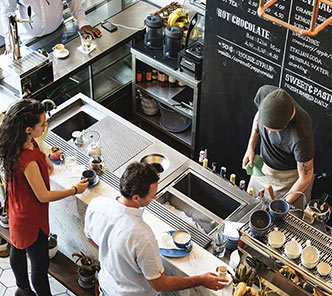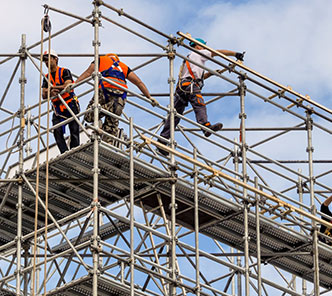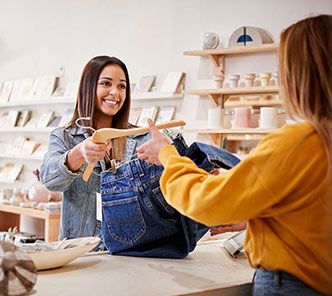 If you're running a small business, public liability insurance is an absolute must!
This is the insurance that will protect you in the event that your businesses causes property damage or personal injury to another person.
Whether you're a tradie, a cafe owner or a consultant, you simply should not operate without it.
Here at PublicLiability.com.au we deal in all types of business insurance, but for most businesses, public liability is where it all starts.
We love tech and digital, but we're also big believers that your small business deserves the personal touch.
That's why every quote we issue is reviewed by one of our team of qualified and experienced insurance brokers.
It might take a little longer than the 100% online options, but it gives you the peace of mind knowing that your business information has been reviewed by a real insurance broker.
There are typically two ways for a small business to obtain public liability insurance.
1. Buy a policy online
2. Speak with an insurance broker
Option 1 comes with the risk that you buy the wrong policy.  It might only take you five minutes to "buy" the insurance, but to properly read and understand the various policies could take hours, if not days.
Option 2 has less risk in terms of getting the right advice, but the downside is that you have to take time out of your business to speak with an insurance broker.
There is a third option…
PublicLiability.com.au gives you the best of both worlds!
We give you the convenience of doing everything online or over the phone, but we have a team of experienced insurance brokers to ensure you're getting the right advice and policy information.

Many business owners in Australia know that they need public liability insurance, but fewer understand exactly what the cover is and what it protects them against.
Businesses are exposed to a huge range of risks, and one of those is the risk that their business activities could result in property damage or personal injury to another person.
This is the type of risk which public liability protects against, and in this guide we will take a more in depth look at this important form of cover.
What Does It Cover?
A public liability policy will cover your business in the event that you cause personal injury or property damage to another person or entity, as a result of your business activities.
There are endless potential claims out there, but a common claim for a tradesman, for example, could be faulty workmanship which results in damage to a property or personal injury to the customer or any other member of the public.
Another common claim that many in the retail industry will know about is the slip and fall.  If a customer slips and falls in your store and suffers an injury, there is a good chance that they will try to sue you for damages.
Instead of having to dig into your own profits to cover these sorts of claims, a public liability policy can help to ensure that the insurance company will cover the costs rather than having to do so yourself.
What Doesn't It Cover?
All public liability policies will have various exclusions for events which they do not cover.
One of the major factors to keep in mind is that a public liability insurance policy will not cover you or your workers for any property damage or personal injury that you or they suffer.
If you damage your own property of cause yourself a personal injury, the policy will not cover you.  The same goes for your workers, and also and incidents between you and your workers.
You or your insurance broker will need to read through the product disclosure statement (PDS) to check for any other exclusions which may affect your business.
How Much Do I Need?
Public liability insurance policies are generally issued in amounts of $5, $10, $15 and $20 million.  More cover may be available in special cases.
In terms of how much you need, often it depends on any requirements which have been placed upon you by others.
For example if you do any work within schools or shopping centres you may be required to hold a higher amount of public liability, whilst if you are doing domestic work you may be able to get away with the minimum $5 million cover.
Public Liability Quotes
Getting a quote on your public liability insurance is relatively easy thanks to the number of insurance brokers operating throughout Australia.
You can obtain quotes from insurance brokers located outside of your local area, however you need to ensure that they are aware of and understand the local laws and regulations when it comes to insurance.
For more information please speak with your insurance broker, and if you do not already have a one feel free to contact us and we will try to put you in touch with a suitable broker.