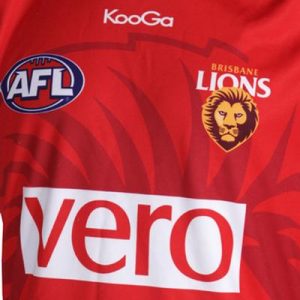 One of Queensland's largest providers of public liability insurance is Vero.
Vero are based right here in Brisbane, and they are part of one of Queensland's most iconic financial services companies – Suncorp.
Further cementing their place in Qld, Vero are also a major sponsor of the Brisbane Lions AFL team.
Along with public liability, they provide a range of other business insurance types to assist businesses in Qld and around Australia.
Public Liability Insurance
The public liability cover offered by Vero is generally no different to that which is offered by most other reputable insurers.
Where Vero excels is in areas such as customer service and claims, and if your business is located in Qld they have the added benefit of local knowledge since they are also based in Qld.
Vero provides public liability insurance for virtually all occupations and business types, from tradies through to professional service providers.
Vero are also one of the few insurers who offer a policy which meets the Qld electrical contractors licence requirements.
Other Forms of Cover
As well as providing liability cover, Vero provide a full range of covers to suit many different business types.
Vero can assist with professional indemnity insurance, business interruption insurance and a range of commercial building and property covers.
Whether you operate as a sole trader doing consulting work from a home office, or run a national company importing and exporting goods around the world, Vero have policies that can assist you.
Contact
Vero deal exclusively with insurance brokers and other intermediaries, and do sell insurance policies direct to the public.
If you would like a quote on insurance provided by Vero, or would like to take out a new policy, you should speak with a local insurance broker who deal with Vero.
As one of Australia's largest providers of commercial insurance, virtually all insurance brokers will be able to assist you with a Vero policy.
Although new policies cannot be taken out directly through Vero, they will still be there (along with your broker) to assist you in the event of a claim.
If you like the idea of supporting a Qld company, then give Vero a try next time you need to take out or renew your business insurance policies.